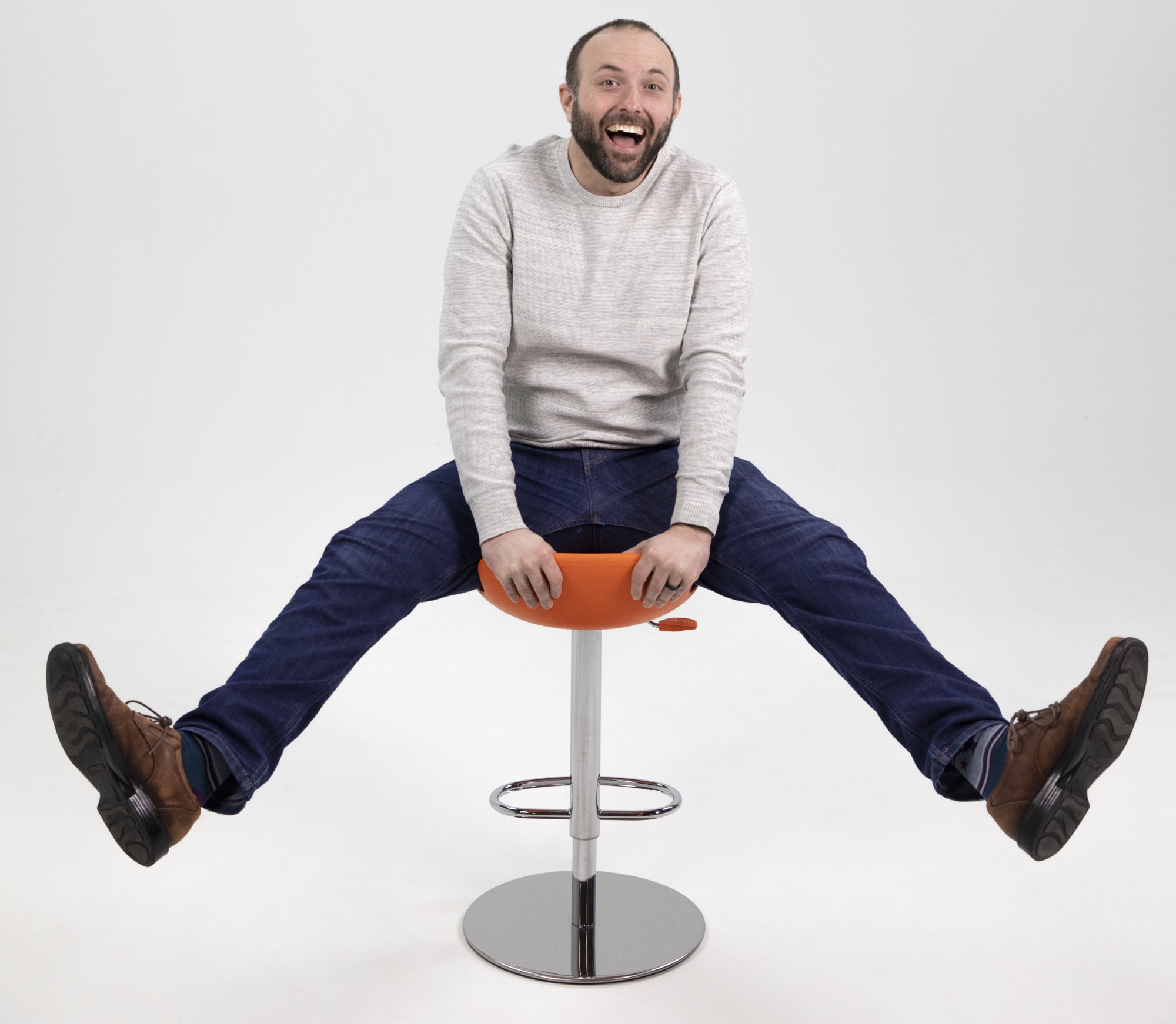 tl;dr:
I'm the Chief Technology Officer of Bionic Giant, a creative agency that delivers agile and affordable solutions that help brands grow.
I'm an entrepreneur and technical co-founder who helps amazing people get their impactful organizations off the ground.
I enjoy figuring out how things work, making technology approachable & understandable to non-technical people, and doing whatever I can to help get something done (whether that's strategy, executing on a vision, or managing a team).
i've got some time, gimme the longer version.
I can't remember a time where I wasn't fascinated by computers. Even when I couldn't understand how to do anything, I took any chance I could get to hack away on my family's DOS-powered PC. I have found source code on my computer from websites I built back in 1998. In middle school, I wrote games for the TI-83+ graphing calculator and maintained the internet's largest Ralph Wiggum fan website.
That's not to say I was only a nerd... I played defensive end in football. I was a drum major in the marching band. I acted and did tech for our school plays and musicals. I played broomball and ran track. I was in the National Honor Society. (I guess looking back on that list, maybe I was a nerd.)
The thing I enjoyed most about growing up was meeting diverse and interesting people, and then teaming up with them to do something cool.
I kept up that "team up and do cool stuff" spirit while attending the University of Minnesota. I helped spin up a student-run television broadcast club. I joined a band comprised of U of M professors and recorded an album where I sang backup vocals. I joined a class where we worked together to train for and complete a marathon.
After college, I tried to put my journalism degree to good use as a freelance videographer. I partnered with bands, pro sports teams, and other businesses and take their ideas, conceptualize them, record them, edit them, and put them up online. I also did wedding videography which, uh, never again.
Around the same time, my best friend and I partnered up and built a company which builds custom mobile apps.
Through that partnership alone, I've gotten to collaborate on dozens of amazing projects like figuring out what it takes to build a self-driving car, developing a way to make traffic stops safer and equitable, architecting a better way for dental offices to find temporary hygienists, and improving the experience for millions of people to schedule their haircut.
After dealing with some mental health struggles, I moved on from that partnership and joined up with another long time friend and his growing creative agency. I'm currently the CTO there, where we're building a solid software engineering team to complement their existing design and video production teams (which are also, in fact, solid).
okay, cool, that's pretty much all work stuff... what else do you do?
I'd say I spend most of my free time hanging out with my family.
My wife and I have been married for nine years now, and we have been on some incredible adventures together. Whether that's exploring Europe and North America, running marathons, singing karaoke, or just chilling on our patio, that's the part of my life I look forward to the most when I wake up every day.
Another daily highlight is the time I spend with my kids. My daughter is entering second grade, and watching her figure out how the world works is such a treat. My son is a goofy, charismatic, witty little guy, and loves noodling on tough problems like his old man. Those two are the best kids I could ask for.
Outside of family time, I don't often get a whole lot of time to myself. I do quite enjoy going on walks. I used to be super into running, but now that I'm four meniscus surgeries in, I need to probably be more strategic about how I'm gonna use what's left of them. Right now, I'm pivoting into cycling, and I'm working on getting into shape for Ragbrai in 2024. I'd also like to try my hand at CrossFit as well. As much as I don't miss high school, there are plenty of days I miss the routine of lifting weights and plyometric workouts.
Other hobbies that I enjoy include playing the guitar, visiting all the breweries in the state, using ChatGPT to build a brick breaking game, learning how to solder, listening to new music, watching TV with my wife (current faves include What We Do In The Shadows, RuPaul's Drag Race, and Righteous Gemstones), playing Retro Bowl for iOS, reading through my Instapaper queue, checking out various tech networking events and meetups, and podcasting.
colophon
Here are the tools I used to build this site:
Ruby on Rails
Visual Studio Code
Linode
Transmit
2021 MacBook Pro
My goal with this design was to make things as sustainable and fast as possible. If you set aside the Turbolinks stuff that comes with Rails 6, I've only used HTML and CSS to make stuff happen on this site. The only Javascript you'll find is a little XHR request to show my most recently listened songs on Last.fm on the front page.